2022-06-06
The KAVV Honor Guard's annual memorial day presentation. The KAVV reads the names of all veteran's who were killed in battle and reads the names of Kenosha's sons and daughters that have died in battle since the Vietnam War.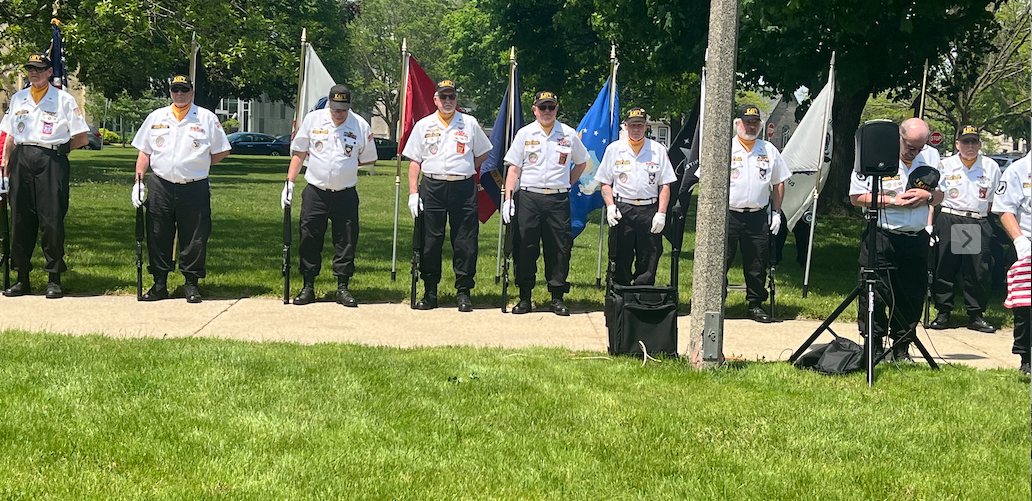 Earlier The KAVV Honor Guard presents colors for The American Legion, Kenosha Post 21 during their Memorial Day Service in Greenwood Cemetery.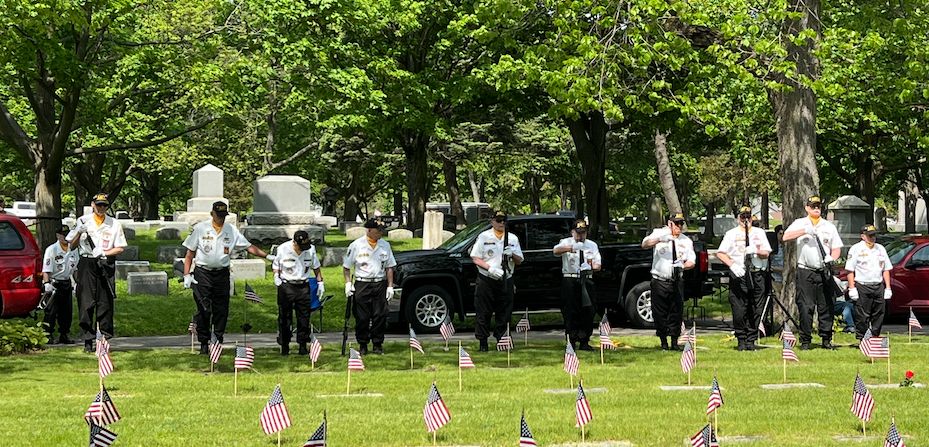 After we left Library Park, we went to VFW Post 1865 as an Honor Guard at their Flag Retirement Ceremony. (Any Photos out there?)
Rich Bowker, Tim Green, Bob Marion, Tom Visintainer, and Paul Ciarelli rounded out the (long) day as a Color Guard during the Kenosha Kingfish Game.